[Tutorial] Installing Java on a Synology ARMv5 or PPC NAS
02-11-2015, 16:27
sph2701
Junior Member


Posts: 10
Joined: Jan 2014
Reputation: 0
RE: [Tutorial] Installing Java on a Synology ARMv5 or PPC NAS
I seem to be going round in circles, any help with this would be appreciated.
The Patters link is obviously correct as Java 7 & 8 are available in the communities tab. I click install and the usual dialogue failed to upload appears as per screenshots?
Am I doing something really silly here?
I know this is an older NAS and that newer Synology drives all come with Minim ready to go, which is great.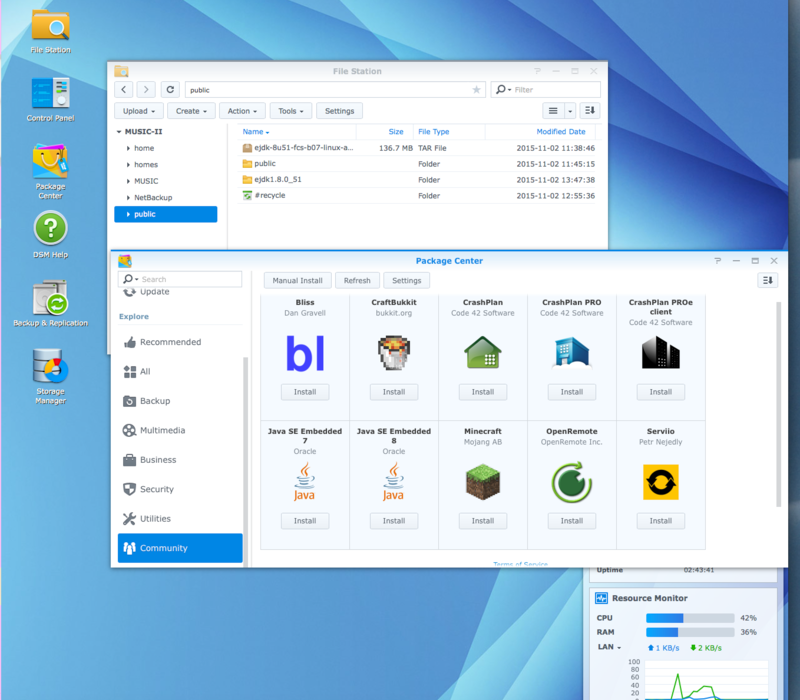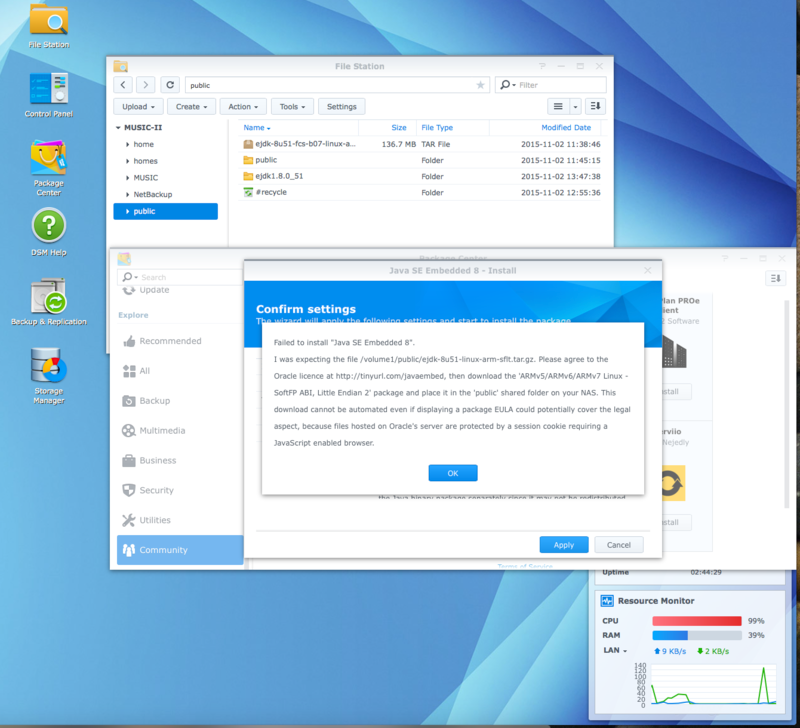 User(s) browsing this thread: 1 Guest(s)