05-05-2012, 16:38
rb73
Junior Member


Posts: 38
Joined: Jan 2012
Reputation: 0
MP3 artwork
Hi,
I just noticed that the handful of MP3 files in my collection don't show the embedded artwork.
Here's how some of them look: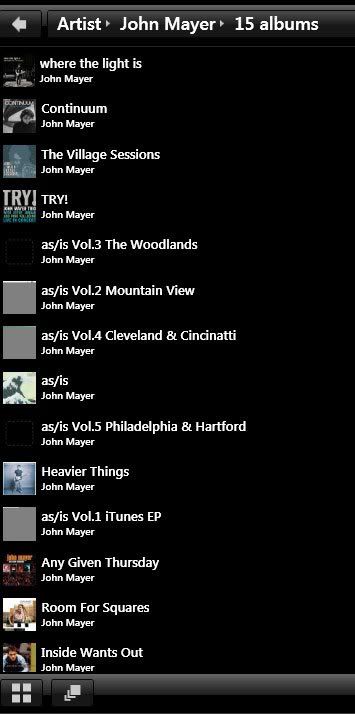 I used MP3tag to replace the embedded artwork with a new image, with the option enabled to remove any existing embedded artwork, but that didn't help.
The files in this example are from iTunes, but it also happens with other MP3 files.
Please let me know what I can do to help solve this. I only have a handful of MP3 files, but it would be nice to have artwork for them too
Cheers,
JW
05-05-2012, 20:22
simoncn
MinimServer author


Posts: 11,738
Joined: Dec 2011
Reputation: 52
RE: MP3 artwork
I've fixed a problem similar to this in the next release of MinimServer. I'll send you a PM with more information.
08-05-2012, 07:38
rb73
Junior Member


Posts: 38
Joined: Jan 2012
Reputation: 0
RE: MP3 artwork
User(s) browsing this thread: 1 Guest(s)